Spring Auction 2022
Mai 20 & 21, 2022
You have the following options to participate in the spring auction:
As floor bidder

The auction take place in the Automuseum Dr. Carl Benz in Ladenburg.



Submission of absentee bids

via our website or in writing by email, letter or fax


Bid by phone

If you submit bids as a telephone bidder, we will call you during the auction.
If we cannot reach you, we bid the limit for you.


Live bidding during the auction via the Internet

Please register before the auction for live bidding.
Live-Biddung plattform is available in English and German language
You need an account for the website to register as a live bidder.
After checking your data, your access to live bidding will be activated.

Instruction Live-Bidding

Register As Live Bidder
---
Time table
Friday, May 20, 2022

10.00 - ca. 22.00 CEST

Nr. 1 – 1200

Saturday, May 21, 2022

10.00 - ca. 22.00 CEST

Nr. 1201 – 3203


Pre-inspection

Monday - Friday
8.30 - 16.00 CEST

Please register in advance
+49 (0) 6203 - 95 77 77


---
---
We were at the Techno Classica in Essen 2022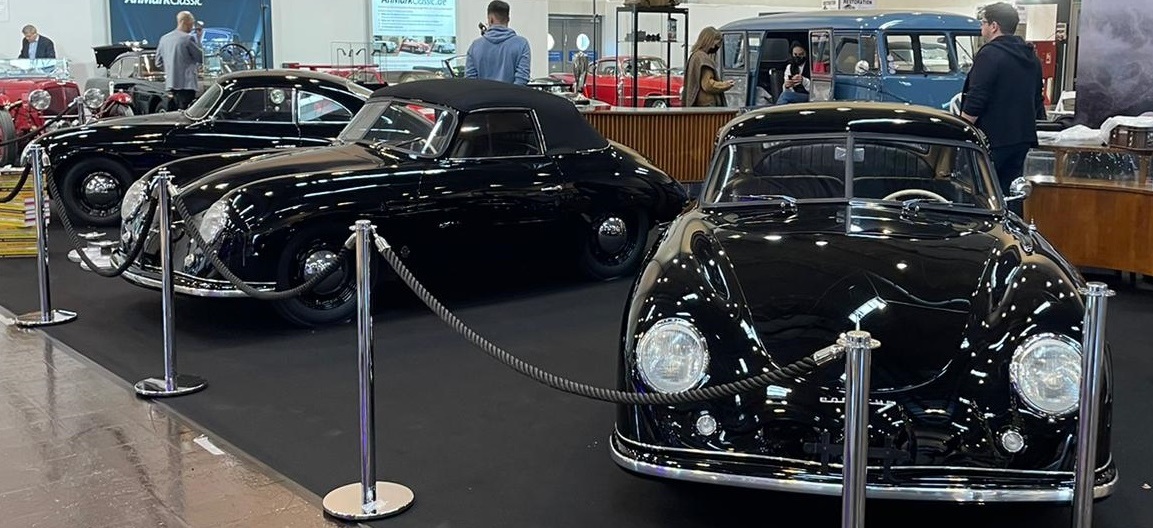 Upcoming Auctions
November 04 & 05, 2022
Autumn Auction 2022
Furthermore, we organize this year 6 online auctions.
We announce the dates in good time on our website and in the
newsletter
.
Auction dates 2022
November 04 & 05, 2022
Autumn Auction 2022